The Central Piedmont region of Virginia is an area of sprawling beauty and natural splendor. Whether you come to Orange County to taste wine at a vineyard, visit a historical site, or hike the stunning Blue Ridge Mountains, your trip is sure to promise lovely views and rejuvenating afternoons. At the Inn on Poplar Hill, you can get all of this without even leaving the property.
Located in the heart of Virginia's wine country, The Inn on Poplar Hill is situated on 28 acres of land and includes two miles of walking trails, a stocked fishing pond, hidden hammocks and secret gardens. A peaceful and rejuvenating oasis, the Inn on Poplar Hill is the perfect place to wind down after a busy day or simply sit back and relax without ever leaving the grounds. It is easy to wile away an entire afternoon wandering the charming, pastoral trails or enjoying a drink in the shade of their private beer garden. The grounds are so exquisite that many people choose to host their weddings, parties, or family reunions here. Owners Marty and Victoria pride themselves on their delicious homemade gluten-free granola and their well-stocked cookie jar, which they promise you'll never find empty. They serve a filling, home cooked breakfast every morning, always willing to accommodate any dietary needs, and are also more than happy to give you tips and recommendations on where to go, how to get there, and what to eat.
Like the best bed & breakfasts, the Inn on Poplar Hill retains the charms of the original 1890s farmhouse without sacrificing modern amenities like WiFi, quality bath and beauty products, and luxurious robes. If you are a pet owner, you know that taking a trip usually means leaving the pets at home or scrambling to find a decent place for them to stay while you are gone. At the Inn on Poplar Hill, you can bring your pets with you. The two downstairs rooms are pet friendly, allowing animal lovers to bring their pets along without disturbing other guests. The owners are dog lovers themselves and might even join you for a stroll along one of their trails.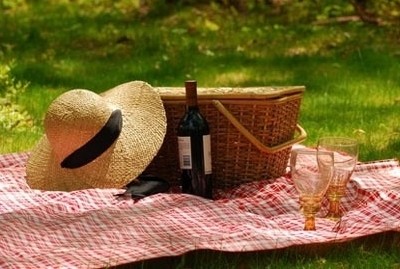 Virginia Wine Lover Magazine has voted the Inn on Poplar Hill the best B & B for a wine weekend three separate times. A stay at the Inn on Poplar Hill guarantees you a free tasting at 12 of the area's finest wineries. With a minimum stay of two nights in one of their king suites, you will also receive a free designated driver wine tour, allowing you to visit 3 or 4 local wineries without having to worry about arranging transportation. If you are looking for an amusing and unique group get-away with your friends, the Inn on Poplar Hill will host and organize your very own Murder Mystery Party. You and your guests can get dressed up, assume a new identity, and spend an evening gathering clues to solve a juicy crime. The package includes a five-course meal, props, and a pre-set mystery you and your guests must work to unravel by the end of the night.
If you are a wine-lover, a dog-lover, nature-lover, or mystery-lover, the Inn on Poplar Hill is the perfect accommodation for you. Come with your spouse, your pet, or your friends and enjoy a lovely weekend at one of the best bed and breakfasts in Orange County.
Click here to book a stay today.